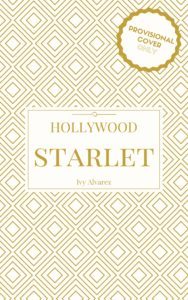 In these fifteen poems, Greta Garbo, Ingrid Bergman, Marilyn Monroe and other Hollywood starlets speak of life behind the camera's hungry gaze.
"These are entertaining as well as finely-crafted poems with lovely sounds and a frequently wry or dark sense of humour." —Rose Hunter, Mascara Literary Review
"I read this in my car on lunch break, then again at home, then again at bedtime. Familiar snippets of biography and legend, artfully lineated with close attention to voice and portraiture, plus just enough surprising imagery, all structured with a kind of ghostly, shattered formality: I really enjoyed this chapbook." —Ron Mohring, Goodreads
Read What Vivien Leigh Dropped from Hollywood Starlet.
Buy your signed copy here.
[Provisional cover only]
Save
Save