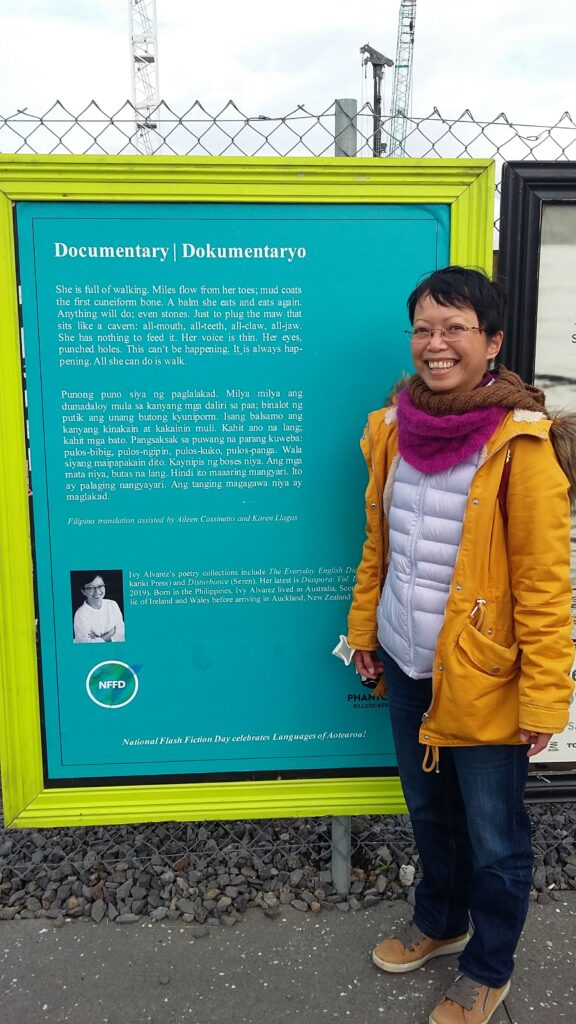 Ivy Alvarez's prose poem Documentary / Dokumentaryo is printed in poster form in English with a Filipino translation underneath, part of the Languages of Aotearoa poster series, and the Festival of Flash / National Flash Fiction Day celebrations.
Posters have appeared in locations around Auckland, Hamilton, Wellington, Christchurch and Dunedin.
Maraming salamat to Aileen Cassinetto and Karen Llagas for translation assistance.

Ivy Alvarez now has poems translated into Russian, Spanish, Japanese, Korean, and Filipino.